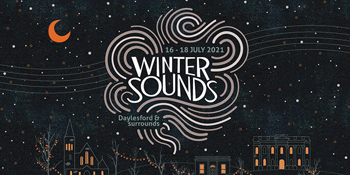 Westbound Productions presents
Winter Sounds
Various Venues (Daylesford, VIC)
Fri 15 - Sun 17 July 2022 7:00 pm
Winter Sounds is a weekend of intimate performances taking place across Daylesford and the surrounding hills this July.
From gold-rush-era halls to historic churches, art deco theatres and on heritage rail cars, we're lighting up the most unique and beautiful spaces in the region for performances by some of Australia's finest artists.
Come and join us for a musical road-trip through Spa Country this winter.
From the producers of the Riverboats Music Festival.

www.wintersounds.com.au | facebook | instagram